The Perfect Vacation Destination Includes All The Fun Of Maui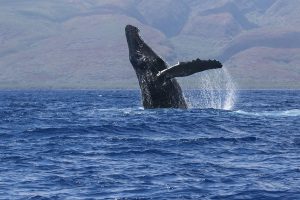 Mahalo! for taking the time out of your hectic day and stopping by to visit our Kokua Traveler Vacation Rental website. We think that Maui is the prettiest place on the planet, therefore we would like to invite you to share our little piece of paradise.
During your stay, you will be just moments from a seemingly endless spectrum of island activities. Best of all, our two condos are located in So. Kihei at the Kihei Kai Nani Resort.
Our resort is located on the Island of Maui, approximately twelve miles from the Kahului Airport (OGG) in Kihei town. Our Kai Nani condos offer a garden environment where you can spend time in the outdoors and enjoy the brilliant, colorful sunsets for which the Kihei – Wailea coast is known. Both of our units are air conditioned for your vacation comfort.
Which one of our TWO Maui Vacation Condo Rentals are you interested in, unit 143 or 154?
Each is a one bedroom, one bathroom condo, sleeping 2 to 4 persons. Each condo has FREE WiFi.
Kihei Kai Nani Resort


Located directly across from Kamaole II Beach


(Two condos)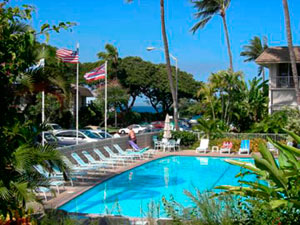 ---
A few of the famous Maui attractions you'll find on your dream vacation.
Experience Polynesian culture at an exciting luau.
Discover the thrill of biking down Haleakala volcano.
Discover the island's legendary beauty by helicopter capturing the grandeur of Maui.
Snorkel some of the clearest water anywhere in the world.
Or enjoy one of our family style outings, with our own Makena Kayak Tours.
Whether you prefer to do it all or nothing at all, "Kokua Traveler" is here to ensure you have the experience of a lifetime.