Kayaking in Beautiful Maui – Swim with the Dolphins & Green Sea Turtles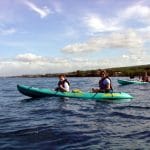 Relax and take a professionally guided tour to enjoy Maui from a different perspective. Robert "Dino" Ventura, owner and one of the local guides of Makena Kayaks, was born and raised on Maui. Sharing the history and knowledge of his island home ensures an interesting and memorable trip. His "family-style" tours are limited to small groups that depart twice daily.
The family fun starts with kayaking, snorkeling alongside turtles, dolphins and spotting humpback whales off shore. Discover Maui from a unique perspective! This adventure includes a tour guided by native Hawaiians who were born and raised on the south shore of Maui. Snorkel Maui's crystal blue waters, and experience the magic

of Hawaii's underworld. Our family-owned operation is devoted to making your trip memorable and fun! Tours are limited and often sell out.
Local Maui Guides
Our ohana was born and raised on the shores of Makena, and we remain there today. Our intimate knowledge of the ocean, land and Hawaiian culture will make your trip memorable. As a small, family-owned operation, we care about our guests and limit our tour sizes.
Family Fun

From novice to avid kayakers, we offer safe and individualized tours for everyone. The best equipment and tasty snacks keep our crew members happy and safe! Children 7 years of age and older are welcome and will enjoy our tandem kayaks.
Amazing Sea Life
Our guides will navigate to the most pristine ocean waters so you can swim among brilliant tropical fish, green sea turtles and occasionally dolphins! During whale season, the humpbacks make their appearance off shore for a magical Maui experience.
---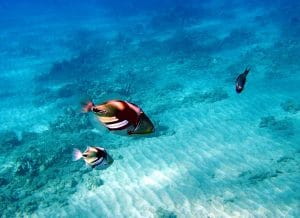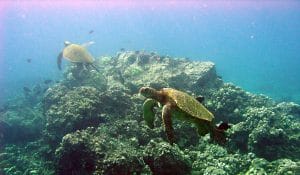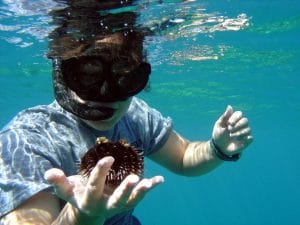 Guidelines and Tour Options:
Kayaking Tours:
Take in the gorgeous sights while enjoying the sport of kayaking on exquisite Hawaiian waters.
2 1/2-Hour Tour: Includes Snacks and Refreshments – Call for Pricing
Snorkeling Tours:
Swim with the Hawaiian Sea Turtles that live among large coral reefs and are abundant with tropical fish.
2 1/2-Hour Tour: Includes Snacks and Refreshments – Call for Pricing
View the natural beauty and native wildlife of Hawaii. Depending on the time of year, you can see turtles, dolphins, manta rays, and whales. Whale season is between April and December. All prices subject to change without notice. Tours are subject to weather conditions.
Non-Refundable Cancellation Policy:
24-Hour Advance Notice Required Prior to Scheduled Departure
Hours of Operation:
Monday thru Saturday – 7 AM to 9 PM
Call (808) 879-8426 for Pricing and Reservations
or Email: makenakayaks@hawaii.rr.com or tammy@makenakayak.com